Gas station chain, Kyiv
Large-format glass facades with no visible vertical load-bearing elements and no optical distortions.
By the way, Aestech had its stand at the World Architecture Festival 2022, where we explained and showed our projects and patented technologies in detail, and received many positive reviews from the international architectural community.
The World Architecture Festival is one of the key events in architecture and development. Being shortlisted for the competition of this level is a marker that we are on the right track, and our solutions help architects implement big and bold projects.
Leonid Lazebnikov, CEO
Recall that Aestech is a manufacturer of high-strength double-glazed windows, which are the basis of the technology of frameless glazing of facades. The company is part of the international holding TECHIIA and was created as a result of the purchase of PROJECTS ENGINEERING CONSULTING GROUP, which has been manufacturing and installing large-format double-glazed windows for more than 10 years.
Our Projects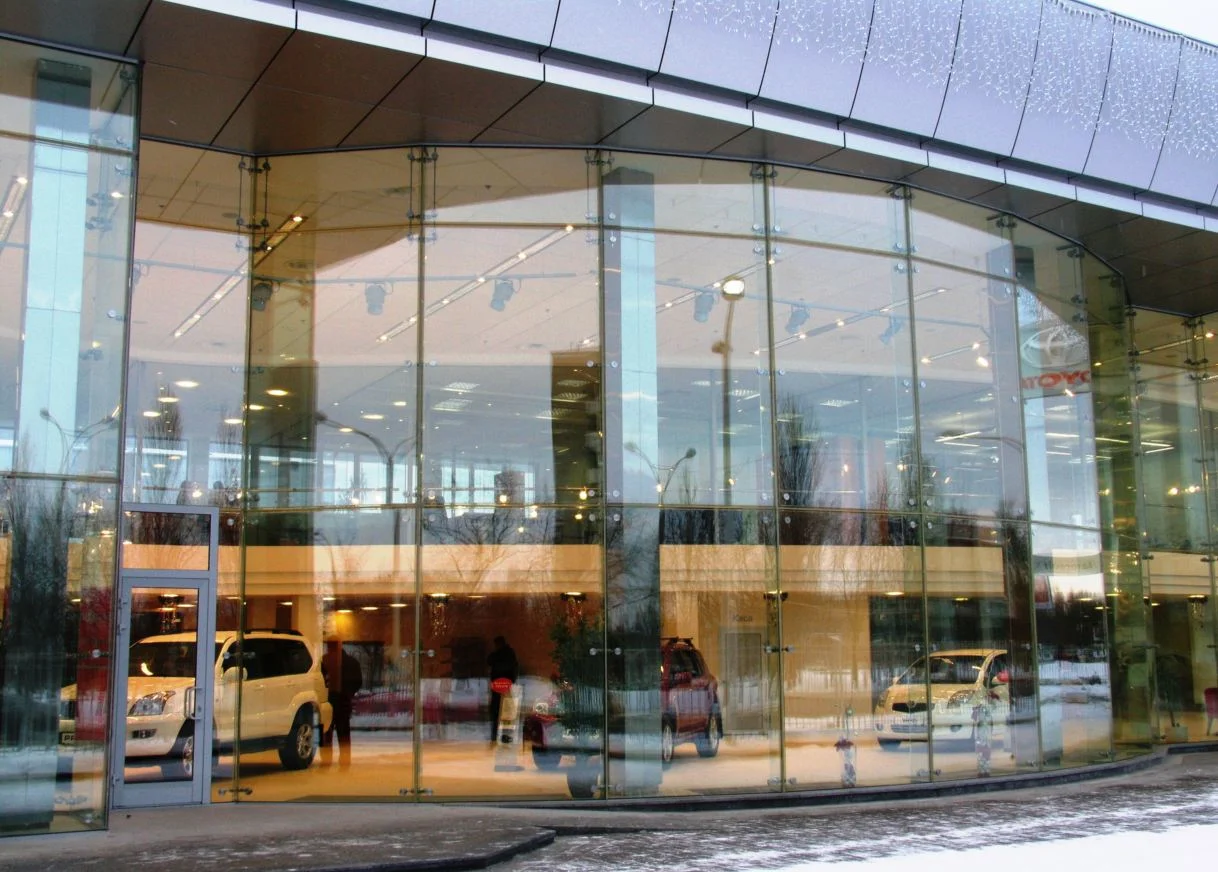 Toyota showroom Autosummit in Kyiv
For more than 16 years, it has been considered one of the most beautiful car showrooms in Europe.
UNIT.City Office, Kyiv, Ukraine
Due to the design of insulated glass units with higher stiffness, we have developed structural solutions that can be built into various openings without the use of additional supporting structures. It's simple and fast. Insulated glass units are mechanically fixed directly behind the composite reinforcing contour. Such a solution and fixation system allow you to create multi-sloped and three-dimensional transparent structures.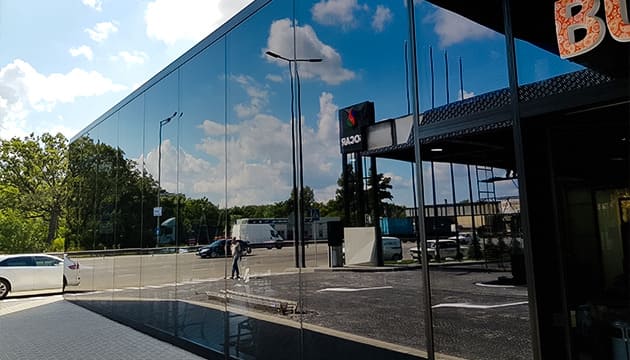 Chain of gas stations, Ukraine
Large-format facades, 4.2 meters high without visible vertical load-bearing elements.