Renovation and Modernization of Glass Facades using frameless facade solutions based on Aestech Glazing technology
Complexity of renovation
Loss of income – the building needs to be closed for reconstruction for a long time. Complexity of redesign due to lack of documentation.
Additional repair work – not all new facade solutions can be adapted to old load-bearing structures.
Logistical challenges – buildings are often located in central parts of the city with difficult access.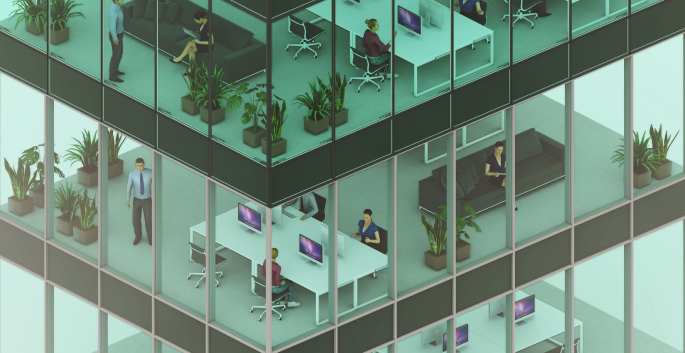 Low energy efficiency
Facade elements wear out
Due to environmental influences, so more and more energy is required to maintain comfortable conditions –money literally flies out the window.
High competition for tenants
From modern and efficient office centers and constant pressure from regulators due to high emissions.
Outdated facades
20% — 35% of energy costs are paid for losses due to outdated facades. Energy consumption in buildings accounts for almost 49% of all energy consumption and 77% of all electricity, and 47% of greenhouse gas emissions.
Save 25% to 40% annually on energy costs alone and maintain your income during renovations with Aestech
Frameless glass facade systems by Aestech — new technologies for glass facade construction and renovation.
Aestech ensures efficient work at all project stages
01
Building analysis to determine the optimal solution
02
Development and design of the structure
03
Calculation and production of the system
05
Dismantling and installation works
07
Service and warranty maintenance
08
Warranty for Aestech solutions
Step-by-step work on each floor without interrupting building operations
The unique features of Aestech technology allow renovation work to be carried out gradually, on each individual floor.
• Fully functional floors with Aestech facade systems installed.
• Floor in the process of installing the system.
• Floor in the process of preparing the system for installation. If desired, all floors below can remain fully accessible for regular use with the old facade system in place.
The absence of metal mounting elements ensures energy savings of 20% to 35% per year
Aestech facade systems using insulated glass units with higher stiffness, do not require any metal supports or ridges, which are the primary cause of heat loss. By eliminating metal, we have significantly improved the thermal performance characteristics of Aestech facade systems.
In a typical system, the heat transfer coefficient is 1.23, whereas in our solution, it's 0.98, which means that the Aestech system offers a 25% improvement in heat-saving properties.
Interested in renovating the glass facade?