Frameless glazing solution
Frameless glazing is the technology of tomorrow. Improve the thermophysical characteristics of the building and increase its area with our insulated glass units and glass facades.
Aestech 's frameless glazing technologies allow optimal use of the building area.
Fewer frames mean more space. Insulated glass units with higher stiffness from Aestech give the developer the opportunity to win in terms of construction time, energy efficiency, and flexibility of work. Add the ability to implement any idea of glass construction and building aesthetics, and you'll get the perfect solution for your project.
Advantages of our unique technology
The advantages of our technology make it possible to implement any architectural solutions in the aesthetics of buildings and entire cities.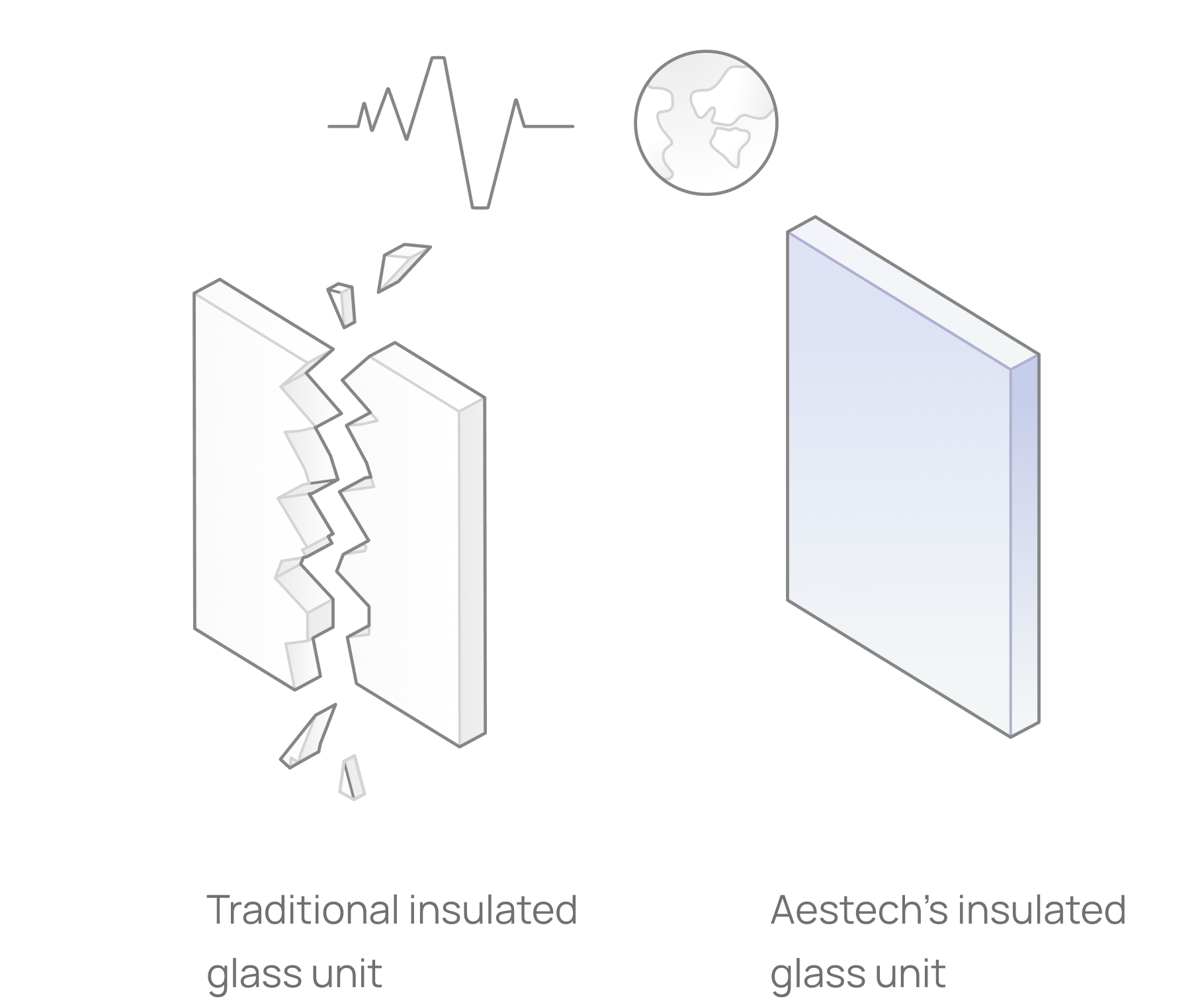 01
The bearing capacity is several times higher than that of standard insulated glass units
02
Low level of optical distortions up to their visual absence
03
No vertical and horizontal aluminum profile elements
04
Increased level of sound insulation of the facade system
05
Increased seismic resistance
Unit.City Office, Kyiv, Ukraine
Details
Transom facade glazing
Due to the design of insulated glass units with higher stiffness, we have developed structural solutions that can be built into various openings without the use of additional supporting structures. It's simple and fast. Insulated glass units are mechanically fixed directly behind the composite reinforcing contour. Such a solution and fixation system allow you to create multi-sloped and three-dimensional transparent structures.
NOBLE Hotel, Lutsk, Ukraine
Details
Rack facade glazing
Radial and flat facades to create maximum transparency of the building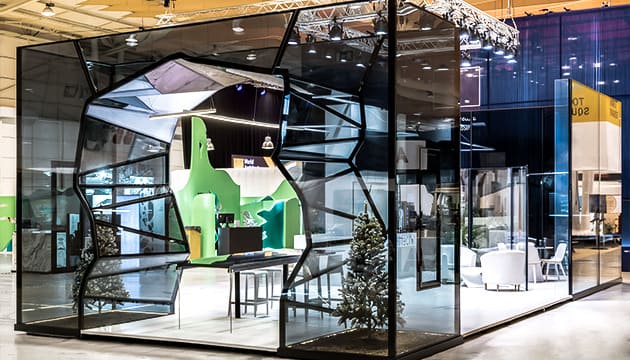 Modular facade glazing
During the international WAF 2022, dedicated to events, trends, and tendencies in architecture and development, Aestech presented its know-how – frameless glass units with higher stiffness.
Smart Plaza Polytech shopping center, Kyiv, Ukraine
Details
Dome systems
A record for dome structures - the size of individual transparent elements of the dome covering is more than 4 sq. m. An elegant solution that attracts the attention of visitors.
Aestech owns international patents
Aestech's engineers have developed and patented the technology that makes our insulated glass units unique.
Own production
2021
Utility model registration certificate 20 2021 101 714
Translucent enclosing structure IPC: E06B 3/66
2020
Utility Model Patent 114889
The production method of an insulated glass unit with higher stiffness
2020
Utility Model Patent 144186
Translucent enclosing structure
2017
Utility model patent 114888
Insulated glass unit with higher stiffness
Awards and Diplomas
2011
The Best Architectural Dome Glazing Solution 2011. "Diamond". Object "Panorama" Restaurant in the "Opera" hotel, Lviv, Ukraine
2009
The Best Facade 2009, National Association of Architects of Ukraine. International Festival "Façade Architecture 2009". For the "Dekor Donbas" shopping center, Donetsk, Ukraine
2009
The Best Facade 2009, National Association of Architects of Ukraine. International Festival "Façade Architecture 2009". Toyota dealership, Kyiv, Ukraine