3D glass facade in Dnipro
The facade of a shopping center made of triangular frameless double-glazed windows in Dnipro.
Clear lines, the unusual shape of glass units, and additional natural light inside the building. This glass facade in Dnipro is a self-supporting structure created using frameless glazing technology. To achieve a 3D effect, our experts produced triangular frameless glass units.
As the structure does not have additional supporting elements, such as aluminum frames, it maintains its functionality and energy efficiency. On the outside, the structure provides an ideal reflection with minimal optical distortions. On the inside, it offers a view of the city scenery.
The frameless glazing technology provides stiffness and durability, as well as reduces the number of materials needed to create the building's structure.
By the way, Aestech had its stand at the World Architecture Festival 2022, where we explained and showed our projects and patented technologies in detail, and received many positive reviews from the international architectural community.
Our Projects
UNIT.City Office, Kyiv, Ukraine
Due to the design of insulated glass units with higher stiffness, we have developed structural solutions that can be built into various openings without the use of additional supporting structures. It's simple and fast. Insulated glass units are mechanically fixed directly behind the composite reinforcing contour. Such a solution and fixation system allow you to create multi-sloped and three-dimensional transparent structures.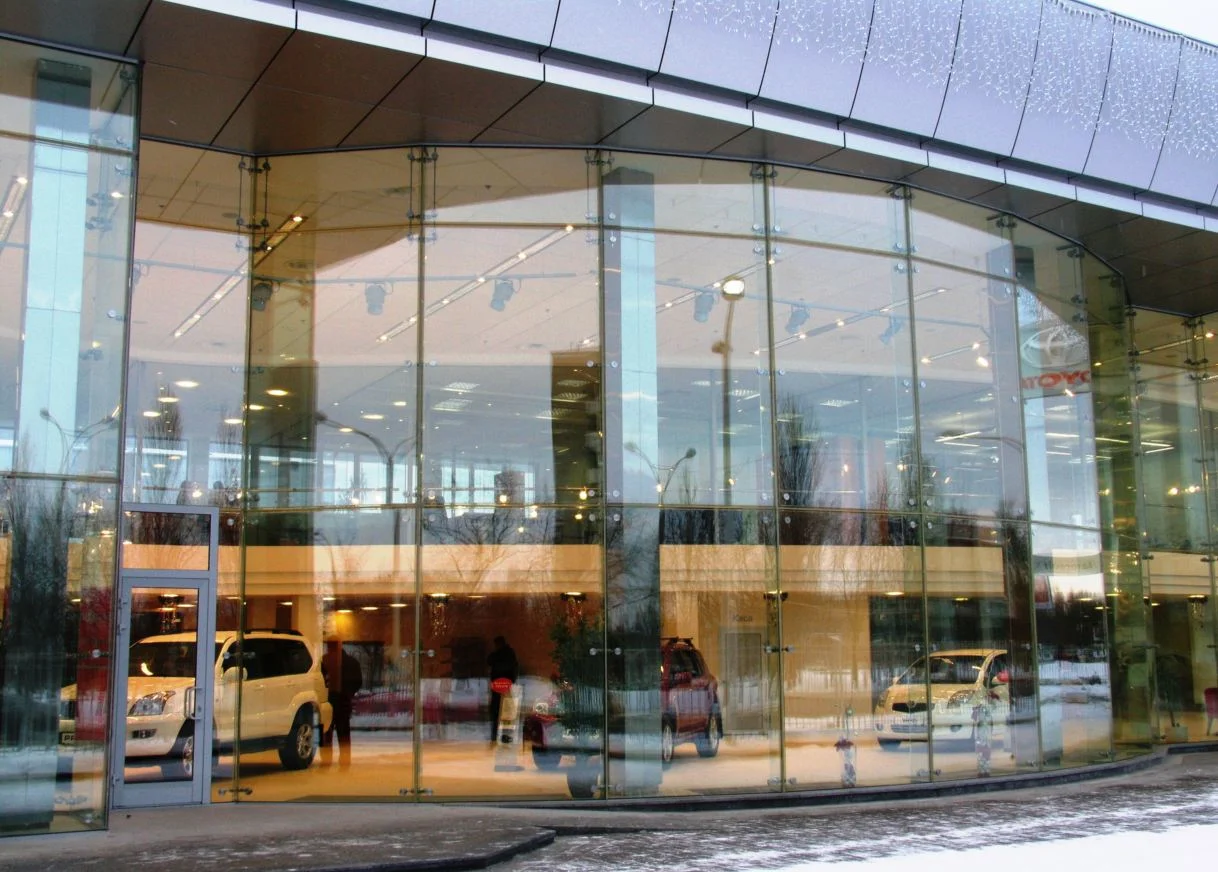 Toyota showroom Autosummit in Kyiv
For more than 16 years, it has been considered one of the most beautiful car showrooms in Europe.
Premium cottage in Riviera Village
A premium-class cottage with certified high-strength double-glazed windows from Aestech.