Premium cottage in Riviera Village
A premium-class cottage with certified high-strength double-glazed windows from Aestech.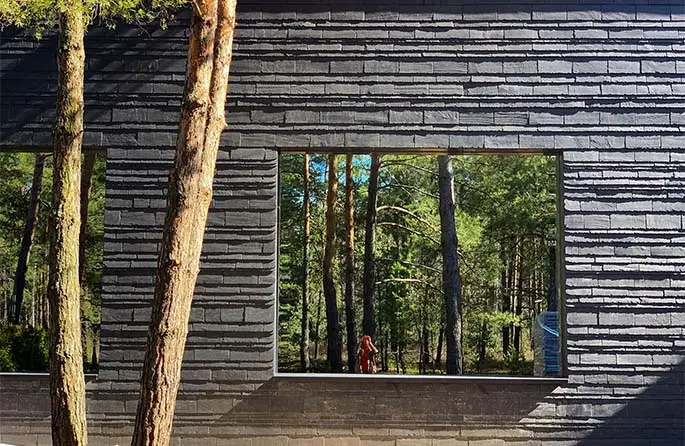 Architecture: Intcad Architects — Yuriy Kryvokhatko, Natalka Khodarchenko
Interior design: Anastasiia Zinyar
Photoshoot: Oleksiy Kolechkin
Located in a green cottage town in the suburbs of Kyiv, this house has become a true oasis of peace. The frameless glazing technology allowed creating a seamless space between the interior and nature outside the window, letting in natural light.
Frameless double-glazed windows reduced heat transfer through the glass, resulting in increased energy efficiency and comfort. The technology involves using large structurally strong glass panels that do not require additional aluminum frames or supports.
By the way, Aestech had its stand at the World Architecture Festival 2022, where we explained and showed our projects and patented technologies in detail, and received many positive reviews from the international architectural community.